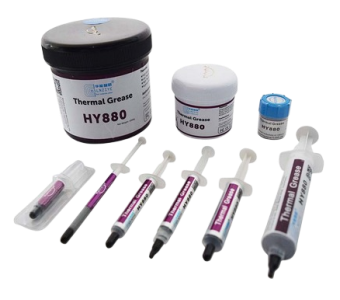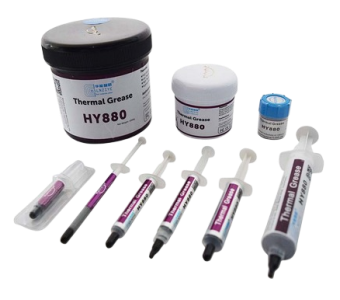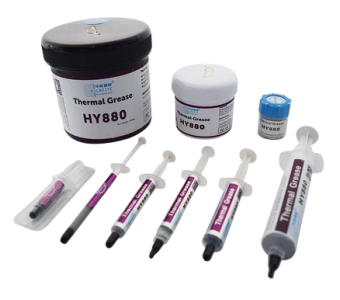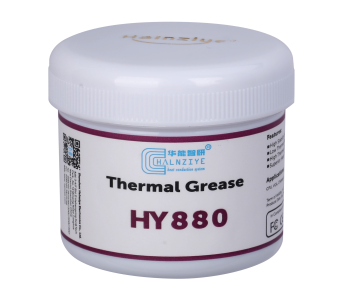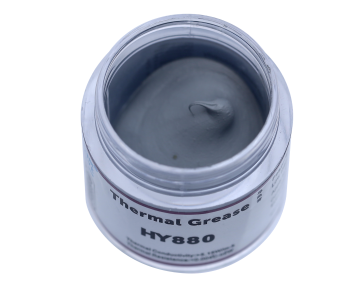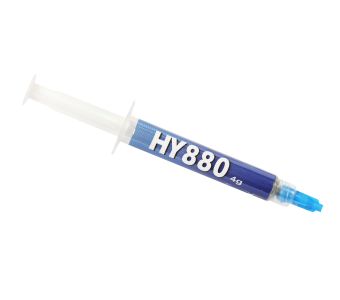 Return to List
HY880 Series thermal grease
Model:HY880 Series
Brand:Halnziye
Colour:Grey
Thermal conductivity:5.15 ~6.5 W/m-k
Package:Mini bag , Syringe , Can packing & Blister Packing
Application:CPU & GPU Cooling
Order Hotline:+86-0755-28772795
product details
HY880 Grey Thermal Grease
Products Description:
HY880 carbon nanoscale superconducting thermal silicone grease, which uses a high-quality thermal paste combined with carbon nanotube technology and silicone, has 16 times the strength of stainless steel and 5 times the thermal conductivity of copper. Because carbon nanotubes are powders themselves, they may be the most suitable additive for building new composite materials. Carbon reduction nanotubes added to polymer, ceramic or metal substrates can significantly improve the physical properties of the main material (such as electrical conductivity, thermal conductivity and other physical properties), which is specially used for high-quality heat sinks with good heat dissipation effect.
Products through SGS environmental protection certification, in line with the EU RoHS testing standards. A variety of packaging, convenient for customers to choose to use.
Nanoscale superconducting thermal silicone grease, thermal conductivity 5.15W /m-k;
Strong insulation performance, can withstand voltage of more than 10,000 volts;
Low thermal resistance, long-lasting paste status;
Wide operating temperature range, stable performance under -30℃-150℃ environment;
High thermal performance, cost effective
Products data :
Itme

HY880&HY881

&HY882&HY883

Unit

Color

Grey
No

Thermal Conductivity

>5.15 ~ 6.5
W/m-k
<0.0016 ~ 0.004
C-in²/W

Specific Gravity

>2.3 ~ 2.79
g/cm³
Viscosity


12500

No

Thicotropic index

300 ~ 320 ±10
1/10mm

Moment Beared TEMP.

-30~150
℃

Operation TEMP.

-20~130
℃
Ingredient
| | | |
| --- | --- | --- |
| Silicone Compounds | 10 | % |
| Carbon Compounds | 45 | % |
| Metal Oxide Compounds | 45 | % |
Product Applications
High thermal Demand module
Cooling device to the end plate or between the Frame
High speed and large storage Drive
Automotive Engine Control
Hard disk drive
Power conversion apparatus
High power COB LED Lighting
Notebook and desktop computers
Network communications equipment
Household appliances ,electronic components ,electrical etc.
Application Method
1. Clean the CPU and heat sink surface, wipe the surface lightly with a cotton ball or cotton seab dampened with our thermal cleanser.
2. Place a tiny drop of thermal grease to the center of the cooler base, smear it evenly with scraper, best thickness is 0.13~0.15mm.
3. Attach the heat sink to the processor and avoid removing the heat sink after installing it.
4. Finished
Product Storage

Room temperature